Service
Maternity Clinic
The Maternity Clinic provides you and your partner / family pregnancy monitoring and support so that your pregnancy, the birth and the care of your baby become a safe experience for the whole family.
Activities of the Maternity Clinic
You can take contact to your local Maternity Clinic already in early pregnancy, when your period has stopped. The prenatal first visit to the Maternity Clinic happens usually at the 8th or 9th week of pregnancy. Your partner is also welcome to the consultation visits.
During pregnancy, you usually visit the nurse or midwife 8-9 times. These pregnancy visits include one extensive health check-up and at least two medical check-ups. A home visit is provided after delivery. The postpartum examination is performed either by a doctor or a trained nurse or midwife. In addition to these visits, additional visits will be arranged according to individual needs.
The Distribution of Iodide Tablets from Maternity and Child Welfare Clinics starts
The Wellbeing Services County of Ostrobothnia starts distributing Potassium Iodide tablets to families with under 3-year old children and pregnant women in July -23. This is due to the guideline of the Ministry of Social Affairs and Health on the use of medical iodine in the event of a radiation hazard situation and preparedness. The iodide tablets will be distributed to the households on a regular visit to the clinic. Pregnant women will also receive iodide tablets for their child to be born.
In the iodide package there is important information about how and when to use the tablets. Read this information carefully!
For the rest of the population, i.e. children over 3 years and adults up to 40 years of age, self-preparedness is recommended. Households can purchase iodine tablets from pharmacies.
The primary protective measure is indoor protection in the event of a radiation hazard
situation.
The iodide tablets are only used if the Ministry of Social Affairs and Health and the rescue authorities recommend it. The rescue authorities send an emergency warning or give the information in some other way if you need to seek protection. In the event of a radiation hazard situation you always seek indoor protection first and taking iodine tablets is a secondary protective measure.
Recognition of paternity is done primarily at the Maternity Clinic, and secondarily through a child supervisor. Recognition of paternity does not apply to a married couple, as paternity is determined by the mother's marriage. Every third child is born into a cohabiting family. In these families, biological paternity is most often evident, and the partner wants to acknowledge the child's paternity. In this case, a separate visit to a child supervisor after the birth is not required.
Most cohabiting men can acknowledge their biological paternity at the Maternity Clinic already before the child is born (since the beginning of 2016). General information about recognition of paternity will be given to expecting parents during a consultation visit. Recognition can be made when the pregnancy has progressed beyond the 25th week. The father acknowledges paternity to the nurse / midwife in person in the presence of the expectant mother, and with the mother's consent at the clinic where she has visited.
In the recognition event, the identity of both the mother and father will be verified with an appropriate identity card. Both need to understand the meaning and legal implications of recognition.
Confirmation of paternity creates a legally valid relationship. The child's parents are liable for maintenance and the child is entitled to maintenance until the age of 18. Even after that, the child is entitled to maintenance for education, if it is reasonable. The child will have the right to inherit from the father's and father's family, as well as the right to the father's surname.
The Digital and Population Data Service Agency confirms paternity. The process of paternity proceedings is transferred from the Maternity Clinic to the child's supervisor, and from there on to the magistrate for confirmation. Pre-recognised paternity can be revoked within 30 days of the child's birth by notifying the child supervisor. After this 30-day period, the child supervisor will process the matter and refer the confirmation of paternity to the magistrate.
The Digital and Population Data Service Agency sends the decision on confirmation of paternity by post directly to the parents. The Digital and Population Data Service Agency may not confirm paternity if there is reason to suspect the paternity of the acknowledger. Once paternity is confirmed, the child supervisor confirms the joint custody agreement and mails it to the parents.
It is not possible to agree on single care, maintenance, visitation rights or housing at the Maternity Clinic. If necessary, these matters will be agreed with the child supervisor after the child is born.
Family Coaching
Family coaching is provided to families expecting their first child. The aim is to prepare the family for childbirth, breastfeeding, childcare, upbringing and parenting. In addition, the goal is to strengthen parents' knowledge and skills about childcare, parenting, health, and healthy habits.
Your own Maternity Clinic provides more information about the time and implementation of family coaching. On the link below, you can also watch family coaching videos (in Finnish or Swedish).
You can also find a lot of useful family coaching information in English and other languages via the link below. You can learn for example about exercise, intoxicants and nutrition during pregnancy, when to go to hospital for labour, breastfeeding and low mood after childbirth.
Additional information
From the links below you can acquire additional information about pregnancy, labour, mental health, intoxicants, prenatal screening and physical training during/after the pregnancy.
General information
Nutrition
Physical activity
Prenatal screening
Mental health
Intoxicants
The prenatal class is meant for you who are expecting your first child. The best time to attend the class is from pregnancy week 32 onwards. The class is held by a midwife working on the delivery ward. The class provides information about the different stages of labour and you practise breathing- and relaxation exercises.
The class is held at Vaasa Central Hospital or as online classes through Teams. You will find more information and registration instructions via the following link.
Payment for non-cancelled or a late cancelled booking. If you are unable to come for a scheduled visit, you must cancel your appointment no later than the previous working day. If you do not cancel your booking and fail to arrive, you will be charged a fee of EUR 51.50. The fee is charged to anyone over the age of 18. No fee will be charged if there is a valid reason for not cancelling the booked time.
Contact information
Maternity Clinic Alaveteli
Misterhultintie 4
68410 Alaveteli
tel. 040 489 2304, telephone hours from 09:30-10:30
Maternity Clinic and Family Planning Telephone Service
Weekdays at 08:00-11:00, tel. 06 786 1230
Maternity Clinic Pietarsaari
Kolpintie 7 / Pohjanlahdentie 1, Entrance H, 1st floor
Pl 111
68601 Pietarsaari
Maternity Clinic Luoto
Pajutie 2B
68570 Luoto
Maternity Clinic at Ähtävä
Bärklarintie 3
68810 Ytteresse
Maternity Clinic Pännäinen
Vaasantie 1
68910 Pännäinen
Maternity Clinic Uusikaarlepyy
Mathesiuksenkatu 9, Entrance C
66900 Uusikaarlepyy
Family Therapist Anna-Maria Vibäck, telephone hours weekdays at 11:00-11:30, tel. 050 313 5027 (also text messages) or 06 786 1246
Book your first telephone time at the Maternity Clinic online (Oravainen). We need information about your latest menstruation, previous pregnancies, possible diseases and medicine in use.
Telephone hours on weekdays at 09:30-10:00
Maternity Clinic Oravainen
Öurintie 25
66800 Oravainen
tel. 050 597 8458
Maternity Clinic Vöyri
Lääkärintie 3
66600 Vöyri
tel. 050 563 9027
Maksamaa Maternity Clinic
tel. 050 597 8458 (Oravainen) or 050 563 9027 (Vöyri)
Maternity Clinic Mustasaari
Health Centre, Entrance C
Vanha Karperöntie 17 B
65610 Mustasaari
Book your first telephone time at the Mustasaari Maternity Clinic online.
Your own nurse/midwife provides telephone nursing services on weekdays from 09:30-10.00. The telephone number is written on your maternity clinic card.
For any other issue, please call the nurses during the telephone hours:
I public health nurse, tel. 06 218 4092
II public health nurse, tel. 06 218 4096
III public health nurse, tel. 06 218 4102
IV public health nurse, tel. 06 218 4063
Telephone hours for the public health nurse are from 11:00-11:30.
Maternity Clinic Vaasa
Tammikaivontie 4, Building 3, 3rd floor
65100 Vaasa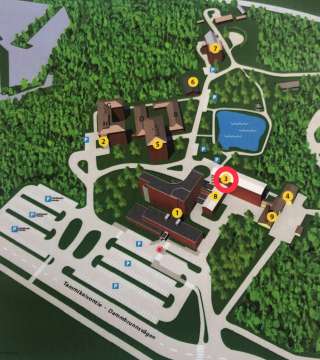 Gerby, Isolahti, Pukinjärvi, Vetokannas and Västervik
I public health nurse, tel. 040 187 1812
II public health nurse, tel. 040 482 5186
Hietalahti, Suvilahti, Korkeamäki and Vähäkyrö
I public health nurse, tel. 040 482 5207
II public health nurse, tel. 040 179 9575
Huutoniemi, Teeriniemi, Melaniemi, Purola, Asevelikylä, Haapaniemi and Impivaara
I public health nurse, tel. 040 482 5179
II public health nurse, tel. 040 136 9143
Palosaari, Metsäkallio, Koskisuo, Kotiranta, Kivihaka, Vöyrinkaupunki and Länsiniitty
I public health nurse, tel. 040 482 5187
II public health nurse, tel. 040 187 6635
Keskusta, Sundom, Ristinummi, Vanha Vaasa, Runsor, Kråklund, Kappelinmäki and Höstvesi
I public health nurse, tel. 040 482 5161
II public health nurse, tel. 040 482 5135
Electronic services
Log in to the eTerveyspalvelu-portaali (eHealth service portal) with online banking IDs or a mobile certificate. For ordering, the electronic transaction agreement must be filled in under Forms. Messages can be sent and read under Messages.
If you have technical problems using the eHealth service, send an e-mail to eterveys@ovph.fi
Maternity Clinic Laihia
Vallinmäentie 43
66400 Laihia
You can book an appointment at the Maternity Clinic by calling the nurse on 040 184 2313 from 11:00-11:30. You can also ask the clinic for the results of specific laboratory tests.
Electronic services
At the Maternity Clinic, the client can send and receive web messages to / from the nurse using electronic services.
M
Maternity Clinic Maalahti
Maalahti-Korsnäs Health Station
Tamppitie 2
66100 Maalahti
Telephone hours:
Maalahti Maternity Clinic Tue–Fri at 12:00–12:30, tel. 050 530 5248
Petolahti Maternity Clinic Tue–Fri at 12:00–12:30, tel. 050 530 5248
Bergö Maternity Clinic Tue–Fri at 12:00–12:30, tel. 050 530 5248
Maternity Clinic Korsnäs
Health Station
Norrbyntie 9
66200 Korsnäs
Telephone hours Mon–Fri at 12:00–12:30, tel. 050 464 1646
Maternity Clinic Närpiö
Family Service Center
Närpiöntie 4
64200 Närpiö
Mothers living in Kaskinen receives services at Närpiö Maternity Clinic.
Telephone hours Mon–Fri from 09:30–10:00, tel. 06 224 9440
You can also leave a call-back request on weekdays at 08:00–12:00 and you will be called back no later than the next working day.
Online appoinment booking (available in Finnish and Swedish)
Maternity Clinic
Lapväärtintie 10
64100 Kristiinankaupunki
Appointment booking and telephone counselling Mon–Fri at 08:30–09:30, tel. 06 218 6012
Anna Andtfolk, tel. 040 1983868
Esmy Nevala, tel. 040 0847760
Head Nurses of our Maternity and Family Planning Clinics
Yvonne Sundström, yvonne.sundstrom@ovph.fi
Kruunupyy, Luoto, Pietarsaari, Pedersöre, Uusikaarlepyy, Vöyri, Mustasaari
Marjaana Carlsson, marjaana.carlsson@ovph.fi
Vaasa, Laihia, Maalahti-Korsnäs, Närpiö
Senior nurse Susann Granlund, tel. 044 424 9105, susann.granlund@ovph.fi